Exporting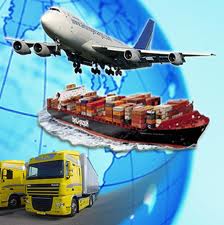 The U.S. Department of Commerce's Bureau of Industry and Security defines an export as an item sent from the United States to a foreign destination.
The way the item is transported does not affect whether you need an export license to send the item. It is in the act itself that makes the item an export.
An item is considered an export even if it is
· Leaving the United States temporarily
· A gift
· Going to a wholly-owned U.S. subsidiary in a foreign country
· Originally from a foreign country but is sent out of the United States to its point of origin or another country
· Certain technology or source code that is released to a foreign national in the United States.
Determining License Requirements
As an exporter you need to determine if you need a commerce export license. We will guide you so you can determine if your product falls under one of the Export Control Classification Numbers and will guide you too find if a license is requirements. In this process you need to consider the following questions:
What will you be exporting?
Where will you be exporting your goods?
Who will receive your items?
Who will receive your items?
What your items will be used for?
Steps for Processing Your Export
Determine that your export is under the jurisdiction of the U.S. Department of Commerce.
Classify your item from the Commerce Control List using an Export Control Classification Number (ECCN).

If your item has an ECCN, identify any Reasons for Control on the Commerce Control List.

Check the ECCN Controls against the Commerce Country Chart to see if a license is required.

If a license is required, check first to see if a license exception is available.

Check that no prohibited end-user or end-use is involved with your export transaction. If either is involved, determine if you must apply for a license.

Create export documentation through the Automated Export System (AES) and using the correct ECCN, the EAR99 designation (no ECCN exists) and appropriate symbols.